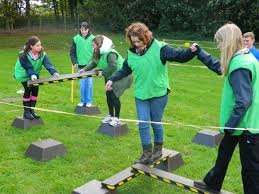 Building Trust & Bridges




$395.00

Please call to reserve this item.

This game requires teams of 2 to build and cross bridges with limited mobility and resources. Players must trust in their teammate for balance while trying to race and achieve objective. This activity is great for building on trust and communication. This activitycan take 4 teams of 2 at a time. It also comes with instructions and a lesson brief written lesson for the activity.