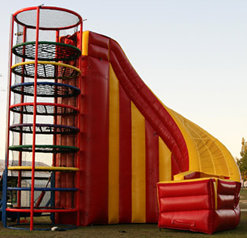 Spider Mountain




Please call to reserve this item.

Spider Mountain is a climbing activity offering a physical challenge and plenty of fun. It is ideal for fun days, children's parties and promotional events and is suitable for smaller venues, both indoors and outdoors.
To reach the top of Spider Mountain you have to climb and crawl up through a maze of 7 elasticated spiders webs. When you get to the top you're 25 feet up, and the fastest – and most exhilarating – way down is by the vertical drop slide.
There is no need for helmets or harnesses with this activity.